Its been a long time since I've posted, so I don't remember where I was in the resto the last time I did.. I haven't been getting much time in, but I managed to this weekend;
1947 Pontiac Superior Landaulet Hearse;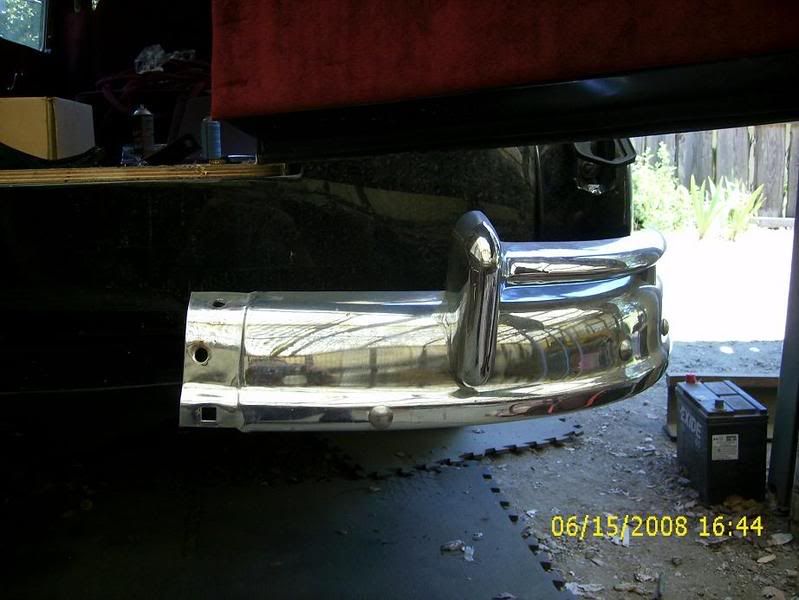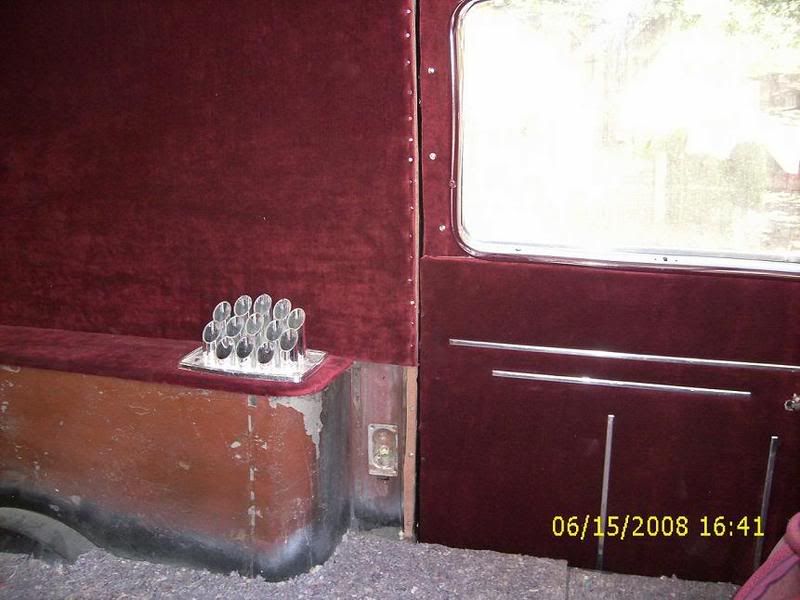 Pipe organ speaker covers...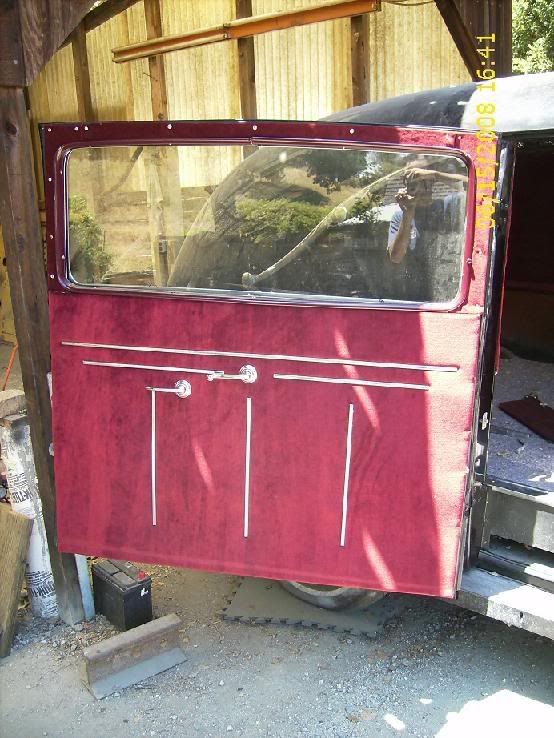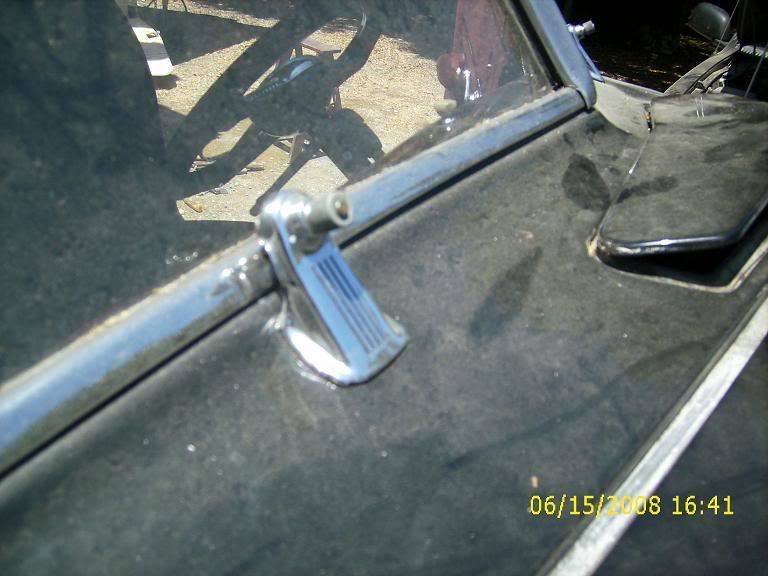 These are the wrong wiper towers, but don't they look good?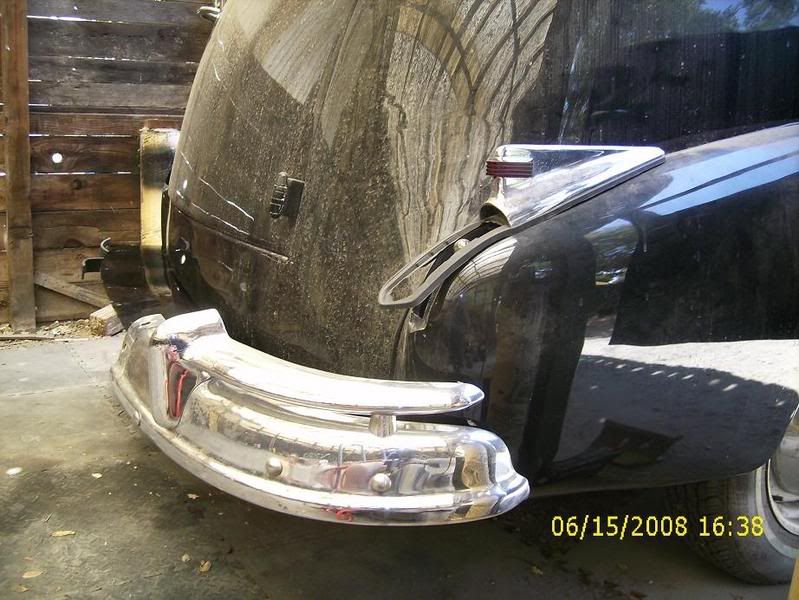 NOS (new old stock) bumper end. I'm missing one bumper part still. The car came with no bumper.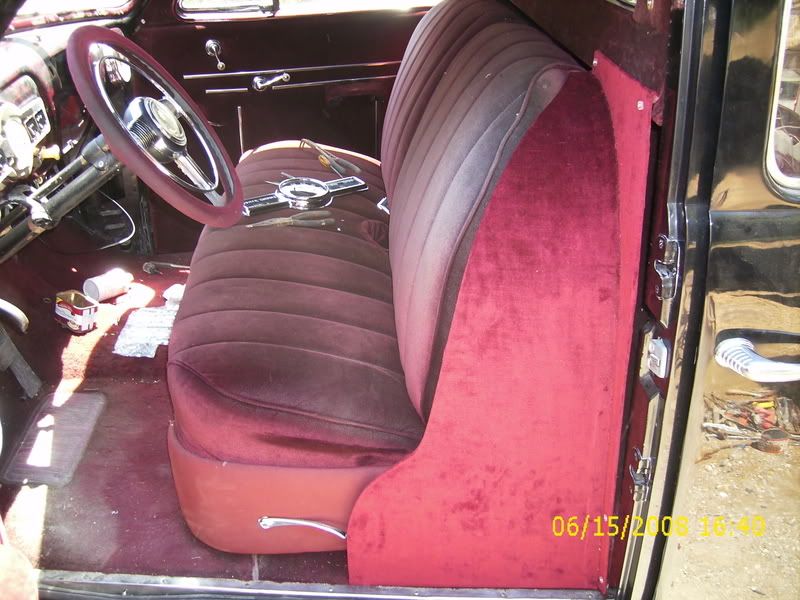 The covers for the back seat are fresh upholstery. Unfortunatly they highlight the fade on the seat. Debating reupholstering the seat...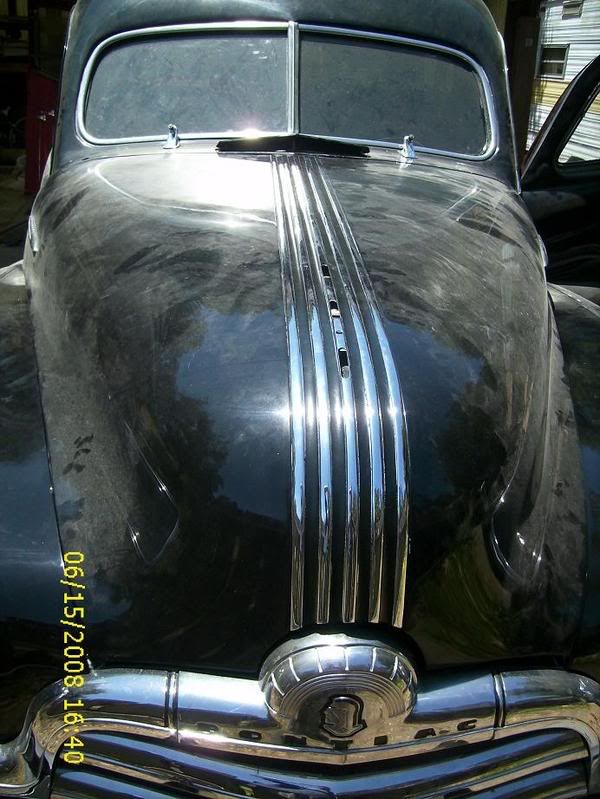 The hood strip... My first, and largest piece of rechrome. You don't want to know what it cost to rechrome. Still have to polish the paint I got on there. IT took me 2 hours to put in!!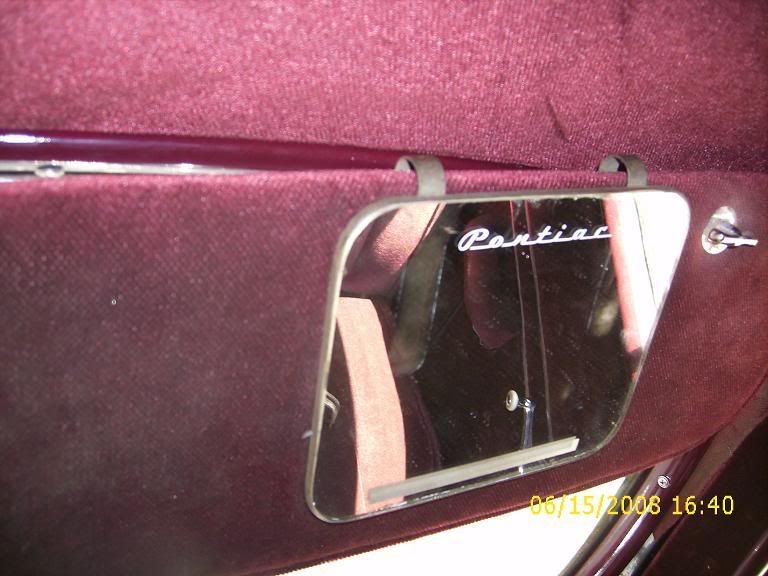 Morpheus's period correct Pontiac make up mirror!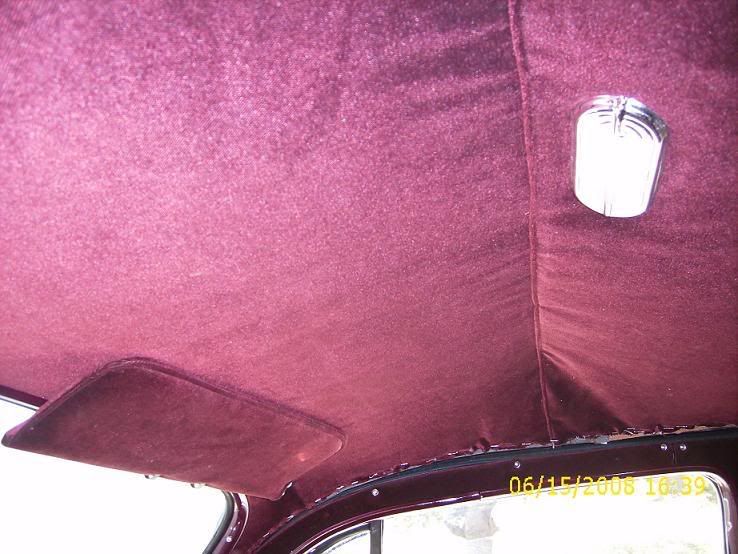 Nearly all the cab upholstery is finished. I have to do the windlacing, which is the stuff that covers the staples, put in a visor, and the kick panels, thats all! Also featured in this picture is most of the windshield trim. Still missing some pieces there.....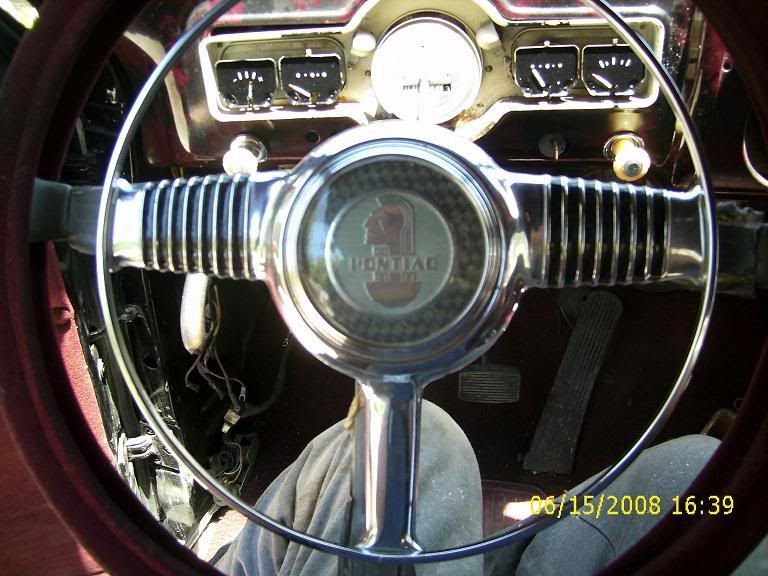 M painted the gauges..... Also, I get new odometer stickers on the odometer. Also, I got all the gauges working. A big hold up on making it road worthy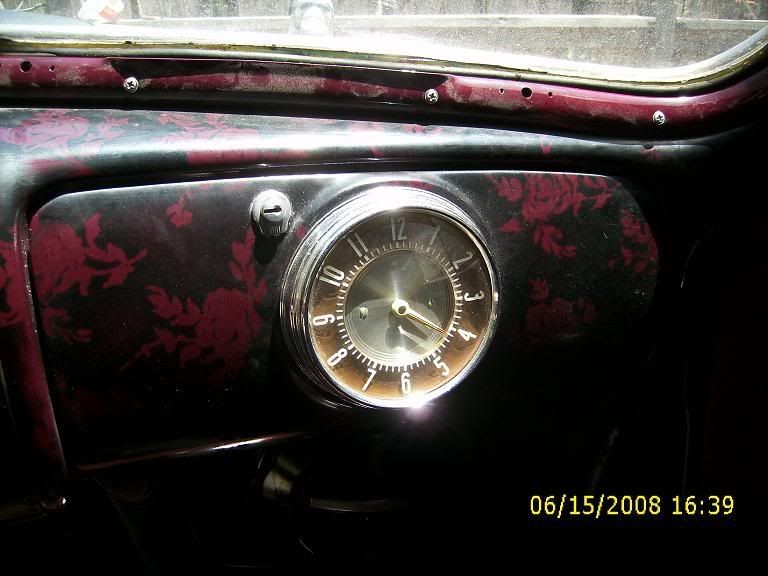 The dash is done using a technique called lace painting.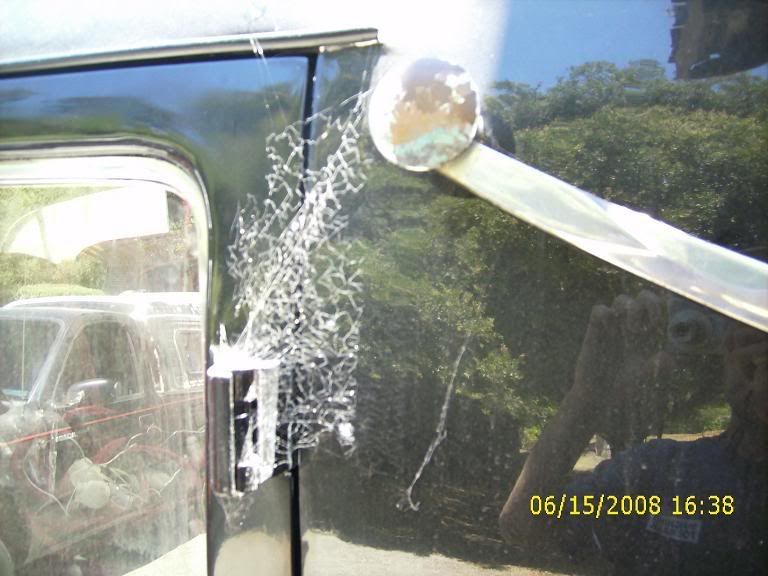 Hearse Cobwebs!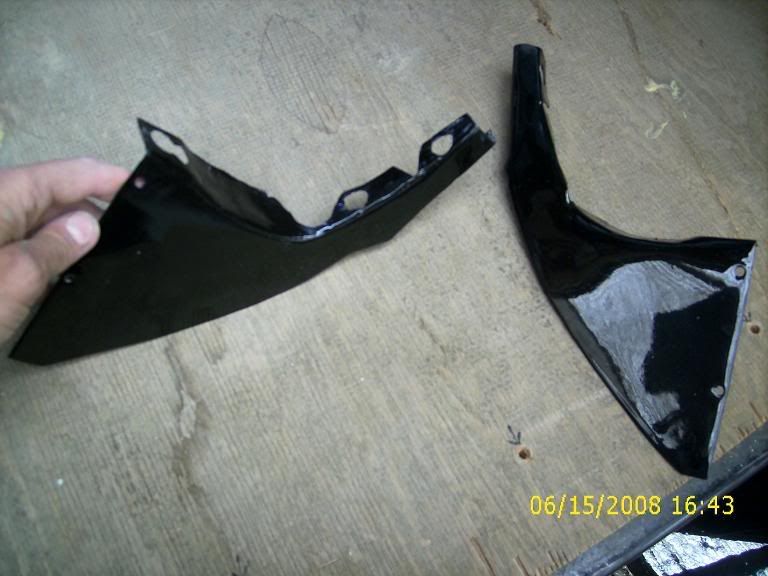 These I am particularly proud of. These are the rear splash pan (below) ends, they are copies of the ones that came with the car that were completely smashed. I had to flatten those out, then I copied them out of a piece of sheet metal. I hand formed them despite not having proper sheet metal tools. They're not perfect, but they're passable if you don't look too close.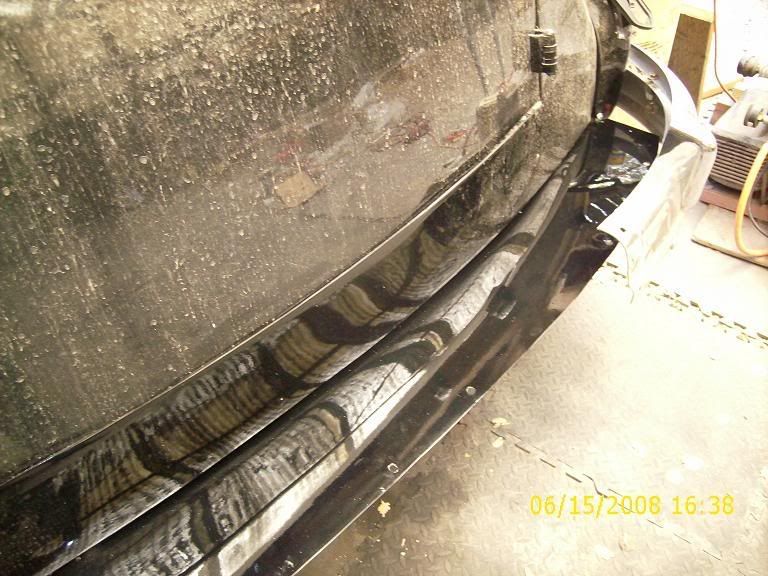 This piece took me forever, It was smashed up like an accordian, so I had to flatten it and then have a new one made using the pattern. This is the last autobody panel I had to paint and polish. I'm all done with the polishing!


Thats what it looked like at first.